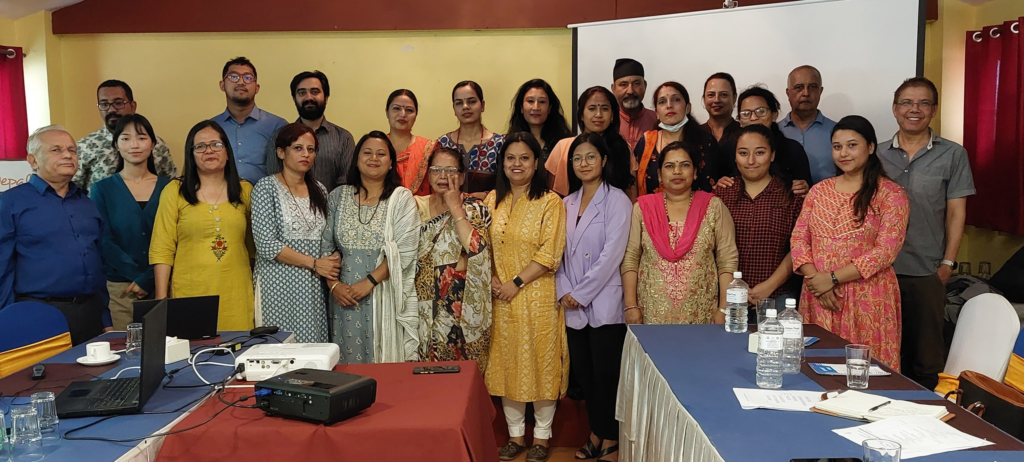 The teachers' training program was held on 11 and 18 June 2022 in Kathmandu. Pre-school and primary school teachers who were educating young children with hearing loss in the mainstream schools participated in the two-day training provided by the SHRUTI under the financial support of the Ministry of Women, Children and Senior Citizens and coordination of the Kathmandu Metropolitan City. More than 20 teachers acquired the knowledge of educating hearing loss young children in a mainstream classroom.
The training aimed to let the teachers know about hearing loss, and its causes and symptoms; understand the impact of hearing loss on a child; gain knowledge on the communication methods, classroom management, and teaching strategies; understand behavior changes in the children and appropriate intervention to handle it, and recognize the vital role of a teacher in educating the hearing loss children.
It was observed that the teachers already noticed the changes after implementing the knowledge on the hearing loss children in the classroom, as some teachers shared the experience on the second day of the training. SHRUTI hopes the teachers implement the acquired knowledge and find more changes in the children with hearing loss in the days to come.